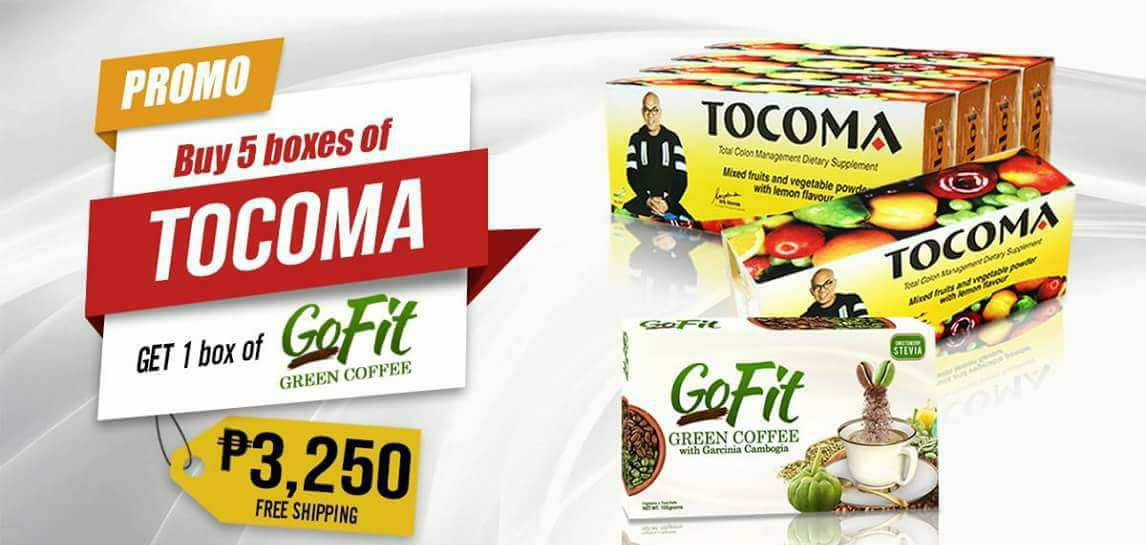 5 Boxes Tocoma - FREE Delivery plus FREE Gofit Coffee
FREE DELIVERY and also Get 1 GoFit Coffee!
TOCOMA, which stands for Total Colon Management, has a complete colon cleansing formula. It combines the ingredients that will clean the intestines and colon while removing toxins from the blood, the intestines and the liver.
☑ ALL NATURAL ☑ FDA APPROVED ☑ HALAL CERTIFIED ☑ NO BAD SIDE EFFECT
"STUDY REVEALED THAT 95% of ILLNESSES and DISEASES START with a DIRTY COLON".
BENEFITS of TOCOMA:
✔ Excellent Metabolism Booster
✔ Prevents Fat Storage
✔ Lowers Blood Pressure and Cholesterol
✔ Improves Digestion
✔ Improves Mental Alertness
✔ Enhances Energy Level
✔ Improves Gastric Issues
✔ Reduces Stomach Acidity
✔ Positive Stimulant for the Brain
✔ Colon Cleanser
✔ Detoxifier
✔ Controls Blood Sugar
✔ Reduces Bad Cholesterol
💯 Natural/Organic
💯 Value for Money
💯 Healthy